SriLankan Airlines continues to bleed money- who would care enough to make it stop?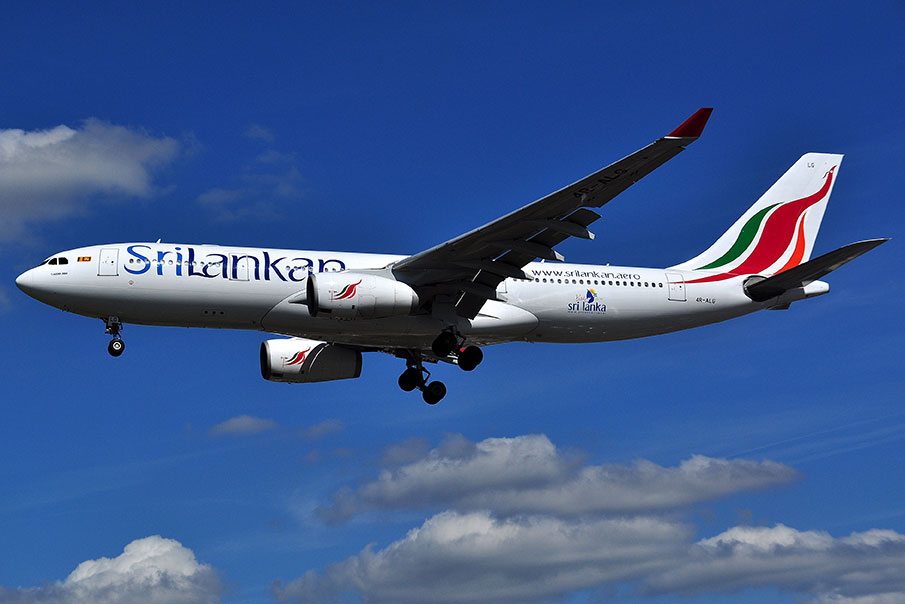 Heavily unionized and long used as a playpen by politicians, the SriLankan Airlines Group has incurred a loss amounting to billions in rupees. Years of high costs and low revenues have been aggravated by the ongoing global pandemic.
In an exclusive interview, former CEO of SriLankan Airlines Suren Ratwatte, points out that the Airlines all over the world are struggling with a crisis the like of which has never been seen before.
Read excerpts of the interview below:
Q. How bad is the crisis caused by COVID-19 on the world's aviation and travel industry?
A. It is a catastrophe. Nothing the industry has faced in the 100 years that it has been in existence was as bad as this. We faced many crises in my forty years in the business, including the 9/11 attacks, the SARS epidemic, two or three recessions, but nothing of this magnitude. What is concerning that it is affecting every corner of the globe and there is no end in sight.
Q.  Can national "flag" carriers such as the SriLankan Airlines survive the impacts of Covid-19?
A. That's a hard question to answer. Most Asian national carriers were loss making prior to COVID. But their governments seemed to think that they needed propping up for political reasons. That is an understandable motive, but is it going to be sustainable in a post-COVID world? Can they keep wasting money on an industry that is unlikely to recover for another 3-4 years? Or should that money be used for more urgent needs? The problem is compounded by the fact that most airlines in the region "lease" their aircraft. A huge sum of money is due to foreign leasing companies every month for aircraft that are hardly being used. The payroll (salaries) is only a small part of the expense incurred in keeping the airlines afloat. Most of the money goes overseas, at a time when national economies are bleeding.
SriLankan (UL) has many problems, but the biggest of all, is that it is unable as a company to adapt.
The airline world that was profitable, not the perennial money-losers, had essentially (pre-COVID) fractured into two major divisions. Full-Service Carriers (FSC) such as EK/SQ etc and Low-Cost Carriers (LCC) such as Indigo/Easyjet/Air Asia/RyanAir.
A FSC needs to have a good on-board service, a comprehensive network (many connections) and a top-tier frequent flyer program but most importantly a large number of Premium (First & Business Class) passengers. This is turn means that its home base must have a sizeable corporate sector that needs to travel frequently, such as Singapore and Dubai. In fact successful FSCs need a base with a high GDP — relatively wealthy economies.
The FSCs have much a higher cost base, but because they have genuine corporate travellers, they can charge higher fares and recoup the expenditure. The LCCs on the other hand cater to the leisure market, keep their costs to a minimum and charge a very low base fare with many additions (luggage, choice of seat, meals, alcohol) for extra services.
The perennial loss-makers (of which UL is one) do neither of these. SriLankan provides a very good level of service but charges very low fares as the main competition are LCCs. UL has the cost base of a FSC with revenues of a LCC — which results an impossible financial situation. Even many of the Premium passengers are either upgrades or leisure consumers who have bought cheaper tickets. Charging for even excess baggage is very difficult as passengers argue with the staff and try to use 'influence' to carry extra baggage free of charge.
UL cannot become a true FSC as the customer base does not exist yet – Sri Lanka's GDP has to grow considerably before the business community would be large enough to have that number of corporate travelers.  But transforming into a LCC needs a complete re-think of the business plan and a comprehensive change to the company's way of doing business. This is very hard to achieve as the company is resistant to change and in the political climate that we have in Sri Lanka it is not possible to enact many changes.
A recent report in the Sunday Times has shown the state of the national carriers finances. Only a sovereign guarantee for the corporate bond of USD 175 million, and 'letters of comfort' from the Treasury amounting to USD 280 million and* LKR 27.6 billion, prevents the auditor from declaring the company insolvent.
As the more recent six-month financials show, the company is in a terrible state. It will take huge government support to pay the aircraft leases (which are not Treasury guaranteed) let alone servicing the debt and meeting the payroll.
GOSL has to take some hard decisions at a very high level. Can the nation can afford to continue to fund the airline? Page IV of the financials shows that over USD 148 million has been lost already in six months and that another USD 200 million will probably be lost if the airport continues to be closed. Even if the airport re-opens in January (which is by no means assured) a further USD 115 million loss will be recorded for the remaining six months of the financial year — all this at a time when the country is short of foreign exchange. This is in addition to almost USD 450 million in liabilities and accumulated losses of USD 350 million that existed prior to the COVID crisis.
Q. Sri Lankan has started to operate cargo flights. Is this a viable solution?
A. In the immediate aftermath of the pandemic, in April-June, cargo yields saw a sharp rise. But this has proven to be temporary. Now they are almost back to where they were previously. So that brings us back to the main question. Can UL compete with other airlines that are bidding for these contracts?
The answer is probably NO because the fundamentals haven't changed. Other airlines have aircraft better suited to carrying cargo and have more efficient operations. UL does not have any freighter aircraft. One aircraft that is being used as a freighter has seats removed to enable more cargo to be carried, but loading and unloading is a time consuming and labour-intensive process.
UL is also committed to Airbus aircraft. But the A330 is not a good freighter, even if UL had a dedicated cargo-only version. A Boeing 767 or 777 can carry much more freight at a much lower operating cost. I see a new start-up cargo airline is getting some publicity. Again, if they are using A330 Freighters, they will not be competitive unless they get the aircraft practically free. An A330F is able to carry about 60 ton of freight. A Boeing 777F will carry over 100 tons. In fact a passenger 777 with seats but no passengers, can also carry about 60 ton, so the Airbus is a poor choice.
Q. Why have state-run airlines across Asia been losing so much money? What can be done about it?
A. The basic business models have been flawed. But not ALL Asian government-owned airlines have been poorly managed. Singapore Airlines (SQ) has been consistently profitable since the 1970s. It has lost money this year for the first time in its history.
Ironically, SQ was created when Malaysia Singapore Airlines was broken up in 1972. Since then SQ has been profitable, whereas Malaysian Airlines has been consistently losing money.
In fact most other Asian airlines have been poorly run in the recent past. Air India, PIA, Garuda (Indonesia) Philippine Airlines (Asia's oldest airline) Thai International — they are all money losers. For the same reasons. Government interference, corrupt aircraft purchases, militant unions that demand high pay with low productivity, efficient well-run competitors …. the list goes on.
Q. What particular issues does SriLankan have? How can they be solved?
A. UL has very high costs and low revenues. It is an impossible situation to resolve.
Revenues are low because the competition is so fierce (pre-COVID). UL faces competition from very competitive well-run airlines. Emirates and Qatar on the westbound routes, with excellent networks, very good frequent-flyer programs, efficient aircraft and networks that are among the best in the world. UL was able to take on Emirates on the Colombo-Singapore route with the addition of the Melbourne service, since many of the premium Emirates passengers out of Colombo were going onto Melbourne with a connection in Singapore. But this was a rare victory. SQ fought back even though EK pulled out and yields on the Melbourne-CMB route dropped.
On the eastbound routes UL faced competition from SQ and Cathay Pacific, both of whom have an excellent product and 'mega-hubs" in their home bases allowing for good network connections.
Some routes had potential, such as London, Tokyo, Shanghai and Beijing, in addition to Melbourne. These are the long-haul non-stop "point to point" routes that attract passengers who didn't want to change aircraft at a hub. London and Melbourne had strong year round traffic. Japan and China were largely seasonal routes.
Full-service airlines such as UL need year-round premium (Business Class) travelers to survive. But the business community in SL is quite small and they tend to fly with the competition due to the reasons above — better networks, better service, better frequent flyer programs — all areas that UL just cannot compete.
However even the few long-haul routes were hard to operate profitably because the costs were too high. For one thing the aircraft were very expensive. We know why that is, Airbus admitted to paying huge "commissions" that inflated the price. The crew costs are also very high as the way UL crews the aircraft is inefficient and too costly. But there are strong unions that prevent any changes.
Q. What are the alternatives that GOSL has at the moment?
A. Another very hard question. Obviously, the government has to support the airline in the short-term. Many jobs are dependent on that and we cannot have mass unemployment. But continuing to pay expensive leases (around $12 million a month) to foreign companies for aircraft that not needed, is hard to justify. That needs to be renegotiated and the lessors will talk.
But the lessors and creditors want to see significant changes in the company before they will agree. That was the situation when I was CEO and it is unlikely to have changed. The airline has to be severely restructured because it is not a viable company in its present structure. That has only got worse since COVID impacted the world. Airlines like Emirates have downsized drastically and cut their costs further. Has this happened at UL?
Q. What challenges lie ahead for the national carrier?
A. We have no idea what the post-COVID world will look like. Until there is a vaccine and the majority of the world's population is vaccinated, we will not see a return to 2019 levels of traffic until 2024 probably.
But we must remember that from 2009-2019 UL consistently LOST money. So even if traffic recovers, unless the airline is totally re-engineered, there is little hope that it will be profitable. It never has been in the recent past and there is little likelihood that it will be in the future, unless the company is re-structured entirely.
The GOSL has to establish its priorities with regard to allocating scarce funds. The country is facing a debt crisis and had its credit rating revised downwards recently. Can GOSL afford to keep funding a "vanity airline"?
COVID-19 has changed in many ways, some of which are not clearly evident yet. But there is an old saying "never let a good crisis go to waste". There is an opportunity now to make drastic changes that would not have been possible in the pre-COVID era.
MOST RECENT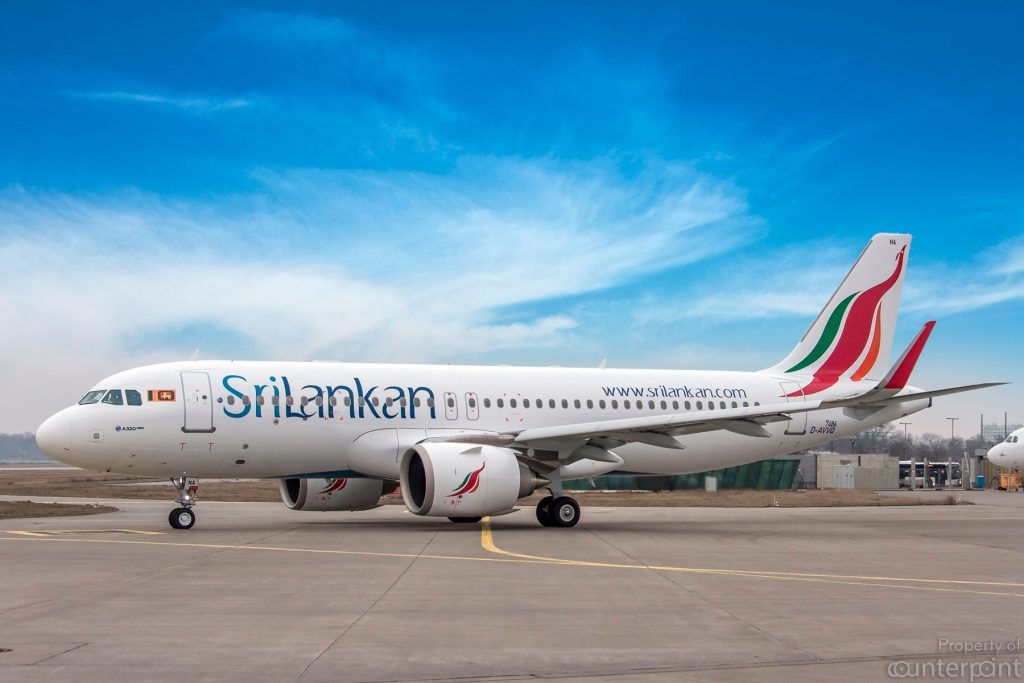 UL has to meet its debt obligations, or it cannot…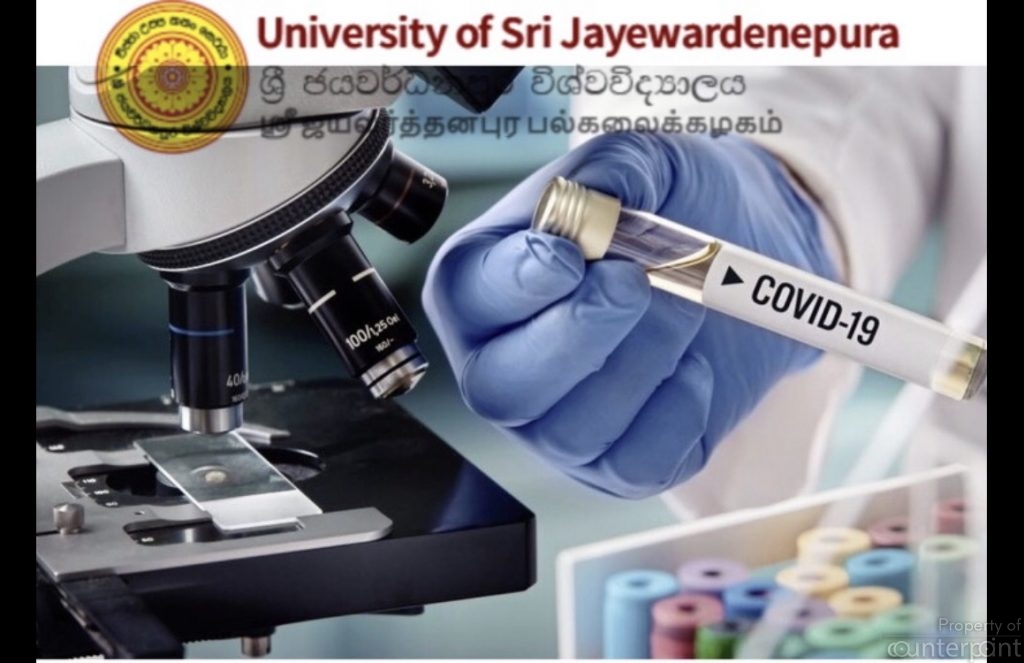 current outbreak -due to spread of different strains
As It Happens
Oct 31, 2020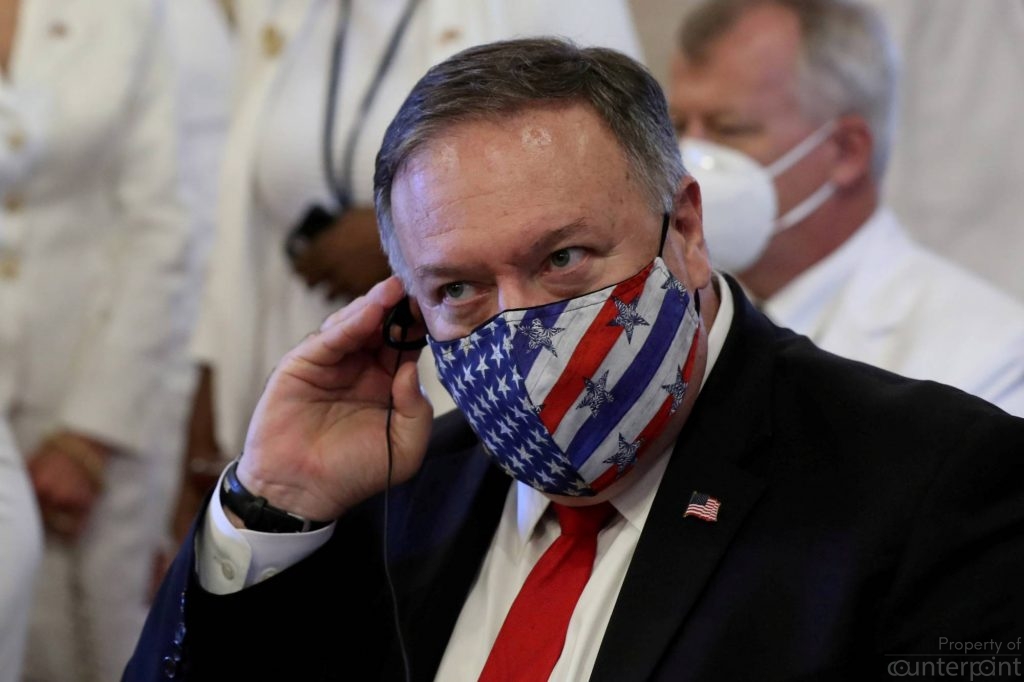 US -SL to achieve common Indo-Pacific goals
As It Happens
Oct 26, 2020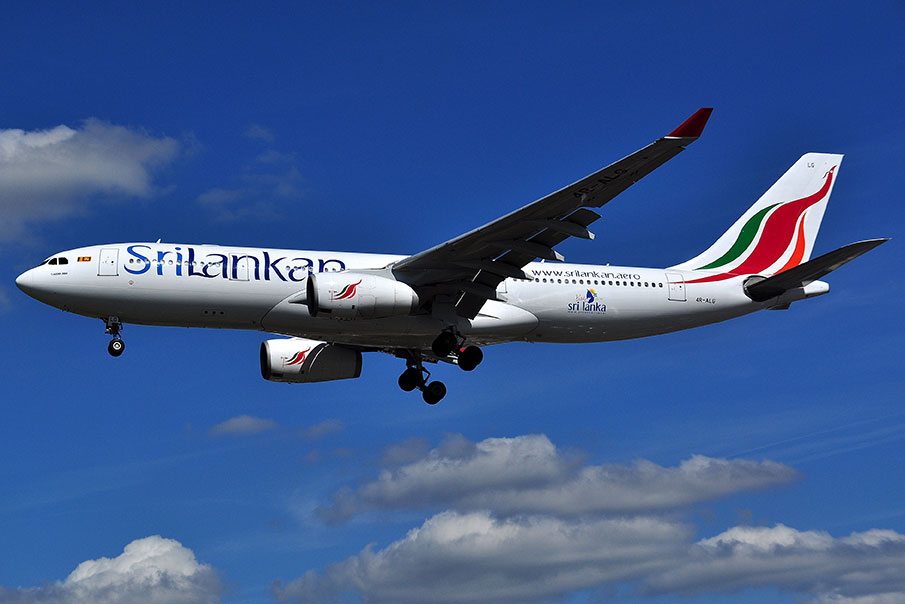 SriLankan Airlines continues to bleed money- who would care enough…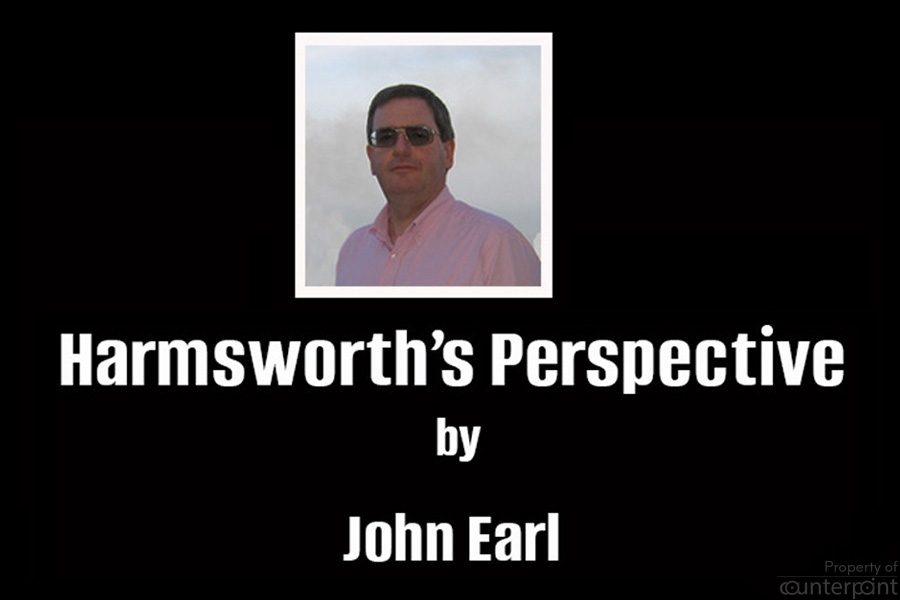 Can we trust our governments?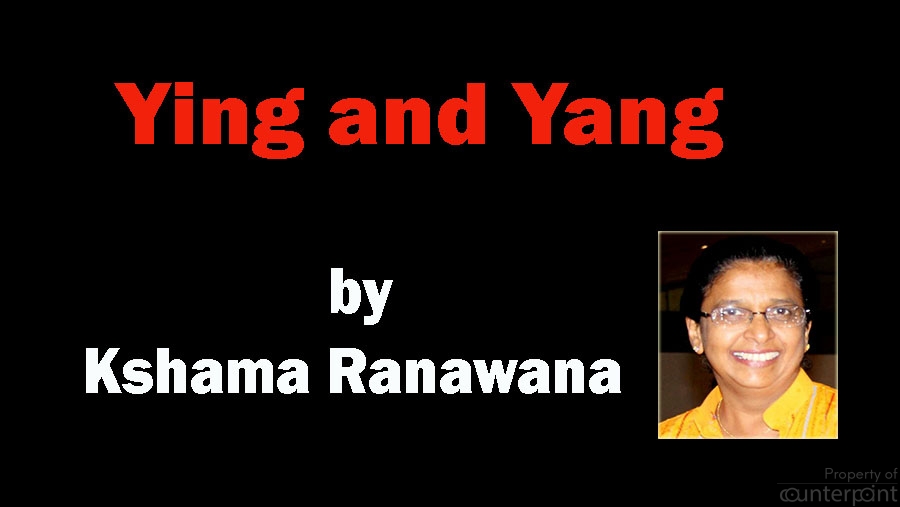 Gender Parity and Inclusivity only a Dream in Asia's oldest…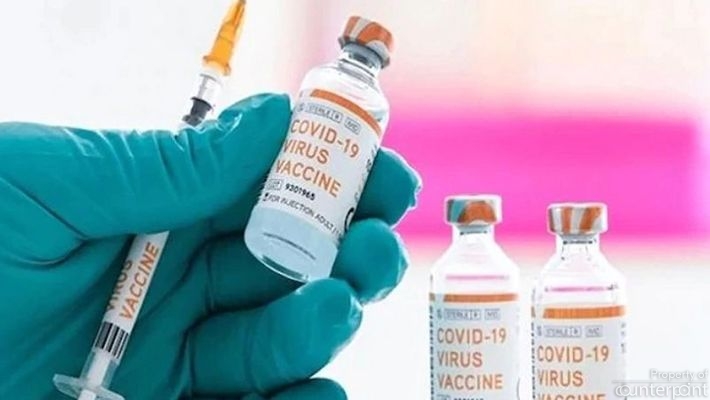 150 coronavirus vaccines are under development
As It Happens
Oct 21, 2020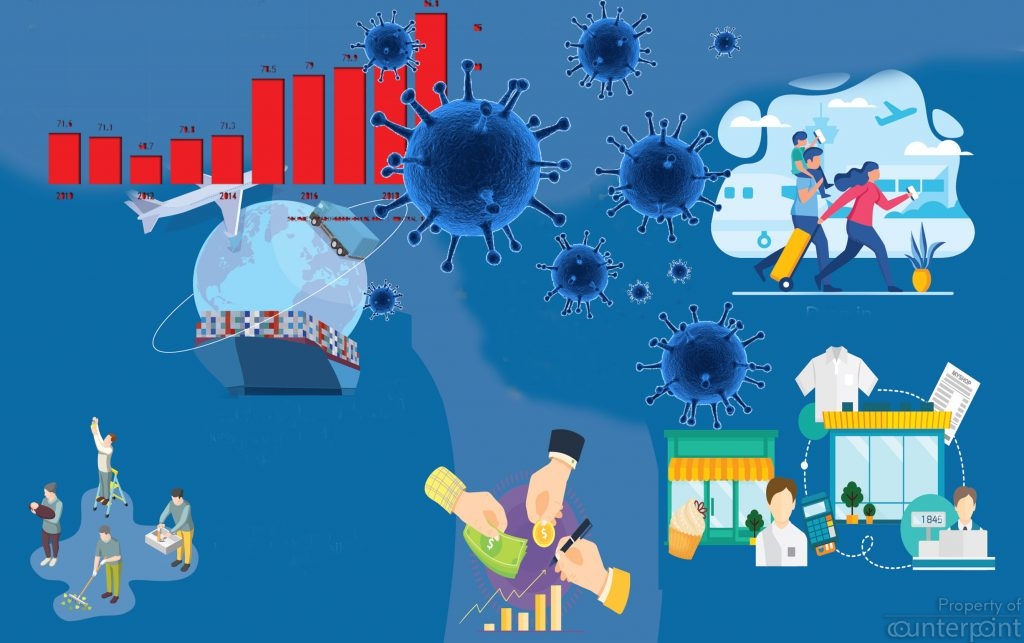 Sri Lanka Economy Caught between a Rock and a Hard…
Stay Updated
Get The Recent Popular Stories Stright Into Your Inbox